North Sea search for tanker crewman called off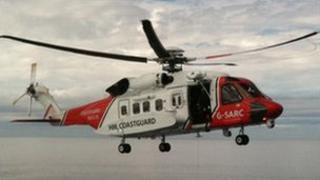 The search for a crew member missing from a Finnish tanker in the North Sea has been called off.
The man was reported missing from the Palva shortly after 0800 GMT. He was last seen after going off shift on the vessel at 0200 GMT.
The coastguard said the tanker was on passage from Kirkwall to Rotterdam at the time. The search focussed on an area measuring 60 miles by eight miles.
The Palva had also turned around to navigate its original course.
Aberdeen coastguard said it received a call from the crew of the Palva after they noticed the crewman was not onboard.
They broadcast a mayday relay to other vessels in the area and a rescue helicopter was also scrambled.
A coastguard spokesman said the search was called off on Sunday afternoon.