Scottish forces launch sex offender scheme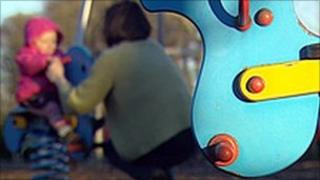 A scheme which it is hoped can protect children from sex offenders, by allowing more access to information, has been launched by police forces.
The Sex Offender Community Disclosure Scheme has been taken up by Dumfries and Galloway, Grampian and Northern.
It follows a successful pilot scheme in the Tayside Police area.
Parents, guardians and certain third parties with suspicions can make applications to the police to have checks carried out on individuals.
Information may then be disclosed aimed at helping to remove risk.
Grampian Police Chief Constable Colin McKerracher, who is also chairman of the north east of Scotland child protection committee, said: "Child protection is one of the force's key priorities.
"The introduction of the Sex Offender Community Disclosure Scheme will provide an additional element of reassurance to local communities and help protect the most vulnerable.
"This scheme builds on existing procedures and will provide a clear access route for the public to raise child protection concerns and be confident that action will follow."
To register a concern and begin the application process, members of the public can call Grampian Police on 0845 600 5700 in what the force said would be the "strictest confidence".
Dumfries and Galloway Constabulary said the scheme would strengthen safeguards which were already in place.
Acting Det Insp Eddie Ross, of Northern Constabulary, said: "Community Disclosure - Keeping Children Safe is a positive and welcome initiative that will contribute to and enhance existing child protection measures in the Highlands and Islands.
"The project will provide a consistent approach to this form of concern across Scotland, when it is live in all areas at the end of March 2011."