Aberdeen oil and gas firm Optimus 'to create 100 jobs'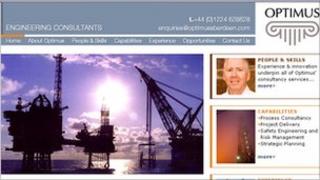 An Aberdeen oil and gas engineering consultancy has said it plans to create 100 new jobs.
Optimus had a workforce of 46, and plans to increase that to about 150 over the next 18 months.
The firm was established in 1999 by director Ian Bell, and does work around the world.
Mr Bell said: "We've had an exciting 2010, despite it being a tough market, and are set for major expansion this year."
Optimus, which had a staff of five only fours years ago, saw turnover grow by almost 12% to £5.7m in 2010.
It aims to increase turnover by 50% during 2011.