Renewables sector 'not in trouble' amid Subocean fears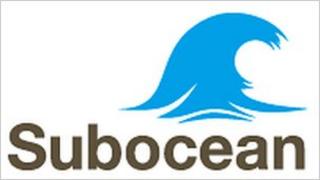 Financial difficulties being suffered by a renewables firm in the north east of Scotland do not mean the sector is in trouble, it has been claimed.
Subocean, which lays underwater cables for offshore wind projects, is trying to avoid going into administration.
The Westhill-based company has about 320 staff and contractors.
Aberdeen-based energy industry expert Jeremy Cresswell told BBC Scotland he believed the sector was a long-term major player.
He said: "What we are talking about is a massive investment.
"This is an industry on a scale that is not that much different to the oil and gas industry.
"That road is peppered with company collapses, it's a fact of business life, companies live and die."
Subocean was listed last month as one of the fastest growing businesses in the UK.
The company said directors were now "working tirelessly on re-financing".
'Working tirelessly'
One option being considered is the sale of the company.
Subocean last year made sales of more than £65m, compared with £1.7m in 2006.
A spokeswoman for Subocean said: "The Subocean Group is in dialogue with a number of parties who have expressed an interest in investing in or acquiring the business as part of a re-financing solution.
"The directors, who are working tirelessly on re-financing the business, firmly believe that these discussions are in the interests of the staff, creditors and stakeholders of the business.
"The group, which has 120 employees onshore and around 200 contractors offshore, has experienced rapid growth in the emerging renewables market and has recently won several major European awards."