Shetland fibre-optic telecoms cable work starts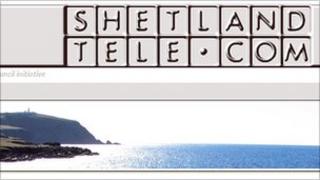 Work to connect Shetland to the outside world through broadband thanks to a fibre-optic telecoms cable has begun.
Shetland Islands Council decided to invest £1.4m to tie in to a link that Faroese Telecom laid down to Scotland, rather than wait for BT to do it.
The Shetland Telecom project is expected to take three months to lay the 13 miles of cable.
The hope is the link will attract new business to the islands, as well as supporting existing business.
The initial land work will be followed by a sub sea connection.
It will replace the relatively slow and sometimes unreliable current link.