Aberdeen masked robber jailed for two years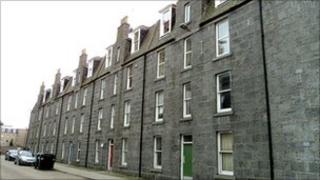 A robber who took part in an attack on a man in Aberdeen has been jailed for two years, but he was warned he could have received a life sentence.
Colin Stewart, 26, admitted his role in the masked attack which saw the victim tied up and beaten in a Gerrard Street flat last March.
He was jailed for two years at the High Court in Edinburgh.
Judge Lord Tyre told Stewart he had come "very close" to facing a life sentence for the crime.
The judge warned it may be one of Stewart's last chances to get help to address his offending behaviour.
Lord Tyre ordered that Stewart should be kept under supervision for 12 months following his release.