Taggart's Colin McCredie in Between Weathers role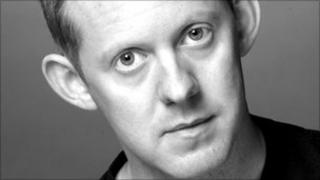 Scottish actor Colin McCredie is to take a leading role in a movie being made in Shetland later this year.
McCredie - best known for starring in television's Taggart - said he was "delighted" about his role in Between Weathers.
Aberdeen-based director Jim Brown is producing the movie.
Singer Sharleen Spiteri and actress Dawn Steele have already been signed up for the film, described as a modern-day David and Goliath story on Shetland.
Mr Brown, of B4 Films, said: "I am so pleased that Colin has agreed to play the part of Roddy in the movie.
"His performances have shown him to be one of Scotland's best young actors and I am really looking forward to working with him."
McCredie, 38, who appeared in the film Shallow Grave and will soon be joining BBC Scotland drama River City, said: "I am absolutely delighted to be joining Between Weathers. It's a brilliant, funny, contemporary and feel-good script."
Texas star Sharleen Spiteri will play the sister of Dawn Steele's character.
Steele is best-known for Monarch of the Glen and Wild at Heart.
Carol McGregor, the mother of Hollywood star Ewan McGregor, has been named as an executive producer.