'Rest break' death ambulance technician keeps job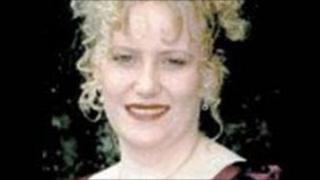 An ambulance technician who chose not to respond to what proved to be a fatal heart attack when he was on a tea break has been told he can keep his job.
The technician was 800 yards away when 33-year-old Mandy Mathieson fell ill in Tomintoul, Moray.
However, the call was instead answered by paramedics based 15 miles away in Grantown-on-Spey.
The technician has been ordered to undergo training. Ms Mathieson's uncle said: "They can't teach compassion."
The technician was suspended while an investigation was carried out.
The 999 call had been received at about midday on 16 October.
An air ambulance helicopter was also dispatched and reached the village almost 30 minutes after the call.
However, Ms Mathieson, who had suffered a blood clot, was declared dead at the scene.
'Abiding by rules'
A spokesman for the Scottish Ambulance Service said it had completed its investigation.
He said: "The ambulance technician involved will undertake further training and pass an evaluation before being allowed to return to operational duties.
"The chairman and chief executive will meet with the community in Tomintoul on 28 January."
Ms Mathieson's uncle, Charlie Skene, 52, said the family was not surprised by the ambulance service decision, although it was disappointed.
He said: "He was only abiding by their rules but what are they going to teach him?
"Surely they can't teach compassion, so what are they going to give him lessons in?
"That they are employing him shows you a lot about the people at the top. They're happy having that kind of people working for them."