Appeal for Tall Ships event volunteers on Shetland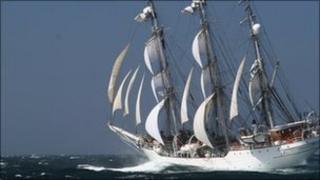 Volunteers in Shetland are being sought to help during the forthcoming Tall Ships event.
Lerwick will host the event for four days from 21 July to 24 July 2011.
Volunteers with a strong knowledge of the area and good communication skills are wanted to help. The deadline for application is 6 December.
A full list of positions, job descriptions and application forms are available online, or by calling 01595 744956.
The last time the race was held in Lerwick in 1999, more than 50 vessels and about 2,000 sailors visited the port.
In 2011, the organisers hope to attract even more.