Students stage coalition government policy protest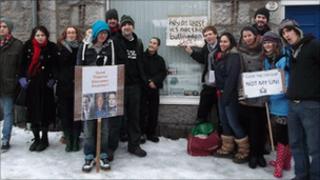 Police had to be called to an Aberdeen branch of the Conservative Association after a group of students occupied the building.
The students were protesting about the UK coalition government's plans to cut public services and any increase in tuition fees in England and Wales.
The Aberdeen Defend Education Campaign said they needed to do more than simply write a letter of complaint.
No arrests were made during Tuesday morning's demonstration.
Similar actions were expected to take place across the UK as part of a national day of protests.