Diabetes death crash driver 'had time to stop'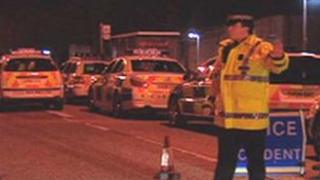 A driver who denies causing the death of a pedestrian because of diabetes-impaired vision had "half a football field to stop", a court has heard.
George McLeod, 71, allegedly caused 89-year-old Mary Findlay's death when she was knocked down in Aberdeen in 2008.
The High Court in Perth heard he may have had more than 50m to stop.
Police accident investigator Pc Graeme Mutch, of Grampian Police, agreed with advocate depute Gary Allan's half a football pitch suggestion.
Pc Mutch told the second day of the trial Mr McLeod would have had time to stop if he had seen Mrs Findlay ahead of him on Provost Rust Drive in November 2008.
He said: "It was my opinion that the lack of reaction by the driver of the vehicle indicates that the driver has not seen the pedestrian or that his attention had been distracted."
Mr Clark's daughter, Lorraine Clark, had told the first day of the trial her mother had been waiting for a bus.
She said she waved to her shortly before she was struck.
Mr McLeod, of Hutton Place, Aberdeen, denies causing the death of Mrs Findlay by driving dangerously while knowing his eyesight was impaired by diabetes.
The charge alleges he failed to observe her while she was a pedestrian crossing the road and struck her and that she was so severely injured she died later the same day from her injuries.
The trial, before Lord MacKay, continues.