Aberdeenshire Council warns of 'very hard decisions'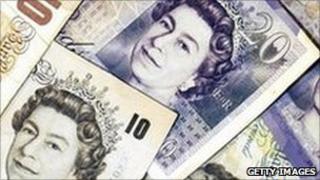 Aberdeenshire Council has warned of "very hard decisions" as it faces budget cuts of millions of pounds.
Councillors will meet next Thursday to discuss a report on the way ahead.
They will hear of scenarios which would result in savings being sought of £42.2m, £57.8m or £72.9m over the next two years.
Council leader Anne Robertson said: "Although we may have hard decisions to make, we will continue to deliver services in line with our priorities."
She explained: "We know there are savings to be made but we won't know how much until we get information from the UK and Scottish governments.
"As a responsible authority we will take time to assess this information carefully."
'Smaller council'
Chief executive Colin Mackenzie added: "The future will be different and our council might be smaller, however we are committed to a programme of community, employee and trade union engagement.
"We won't know the full extent of the savings we have to find for a few months. However, we have already been making progress by asking senior management and staff at all levels to suggest how we can be even more efficient.
"We will continue to do what we can with what we have and with our vision to be the best in Scotland."