FirstGroup chief executive Sir Moir Lockhead leaving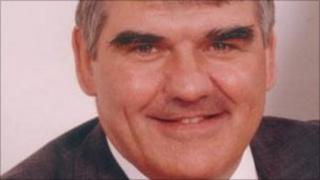 Sir Moir Lockhead is to step down as chief executive of Aberdeen-based FirstGroup after 21 years in the job.
Sir Moir took the firm on as Grampian Regional Transport in 1989, with 500 employees, and it now has a £6bn turnover and 130,000 employees.
It is an international transport company, and includes the Scottish rail franchise, city buses and school buses across the USA.
He will step down next March and will be replaced by his deputy Tim O'Toole.
Sir Moir said: "I firmly believe that timing is everything and with FirstGroup in a strong position to continue its successful development the time is right for me to hand over to an outstanding team led by Tim O'Toole.
"Over the past 21 years I have had the privilege of leading the group. During this time the pace of change and the level of success we have achieved have been extraordinary."
Martin Gilbert, chairman of FirstGroup, added: "Sir Moir has made an outstanding contribution to FirstGroup and to the transport industry as a whole during his long and successful career.
"With an exceptional track record, he is an impressive leader and it has been a privilege to work alongside Sir Moir over the past 21 years. His work will ensure the continued long term success of the group for many years to come."