International fun day to raise Pakistan flood funds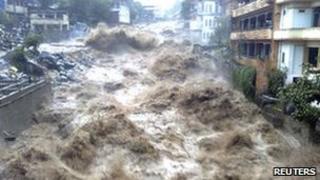 Money is to be raised for flood victims in Pakistan at an international fun day in Aberdeen this weekend.
The event, organised by Aberdeen Lions Club, will take place in Duthie Park on Sunday afternoon.
It includes Scottish and belly dancing, children's events, food from around the world, and profits will go to the Lions Clubs Pakistan Floods Appeal.
Scientists have described the recent catastrophe as a once-in-a-century flood.