NHS Grampian accommodation to be reviewed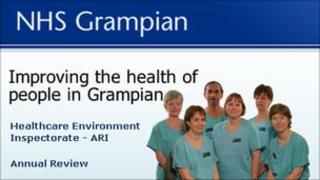 NHS Grampian is reviewing whether or not it will continue to provide staff accommodation, BBC Scotland can reveal.
The health board had been asked to investigate why senior managers were able to stay for up to 18 months in hospital staff living quarters.
NHS Grampian said no individual had acted inappropriately.
However, in a letter to North East Labour MSP Richard Baker, chief executive Richard Carey confirmed a review had recently begun.
Mr Baker asked NHS Grampian in July to investigate whether allowing the senior staff to rent the accommodation was an appropriate use of resources at a time when budgets were being cut.
The three staff included the HR director, the head of health and safety and the head of strategic change.
They pay about £200 rental a month.
Mr Carey's letter states that such accommodation is currently only 80% occupied and that the managers are in no way using places which would be in demand from other staff.
Mr Baker told BBC Scotland he welcomed the review.