Dogs treated to most northerly cinema screening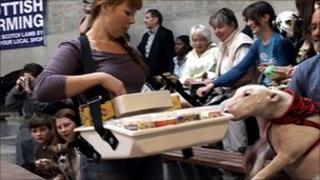 Pet dogs have landed a leading role at a special cinema screening at the UK's most northerly film festival.
The dogs - and their owners - were invited to a special screening of Ken Wardrop's short film, Useless Dog, as part of Screenplay 2010 in Shetland.
The canines had dog food in cinema trays while the owners had more traditional popcorn at the Shetland Livestock Mart venue.
Film critic Mark Kermode was also among the audience for the unusual event.