Aberdeen oil and gas consultancy 'to create 20 jobs'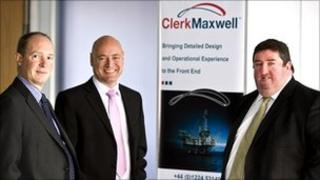 An Aberdeen-based engineering and design consultancy for the oil and gas industry has said it expects to create 20 new jobs by the end of the year.
ClerkMaxwell predicted its team would rise to 70 from 50 thanks to £700,000 of new business.
Managing director John Wilson said its offices had the capacity for 110.
The company takes its name from James Clerk Maxwell, a famous former professor of physics at Marischal College in Aberdeen.