NHS Grampian hospital smoking clampdown delayed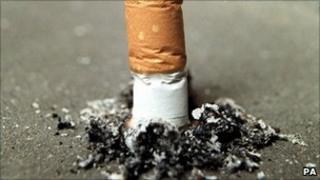 A decision on whether to ban smoking from all of NHS Grampian's premises by 2012 has been delayed amid concerns over enforcing the measures.
The board deferred the decision for six months after agreeing more discussion was needed with staff, patients, the public and other health authorities.
Proposals included disciplinary procedures for staff and the possible withdrawal of care from patients.
But some members expressed reservations that a total ban was unenforceable.
Officials had originally put the plans on hold last year after they attracted widespread opposition.
The Scotland Patients Association said the ban move could bring health benefits, but the Unite union said it was unfair and unworkable.