Western Isles guga hunt cancelled due to bird flu outbreak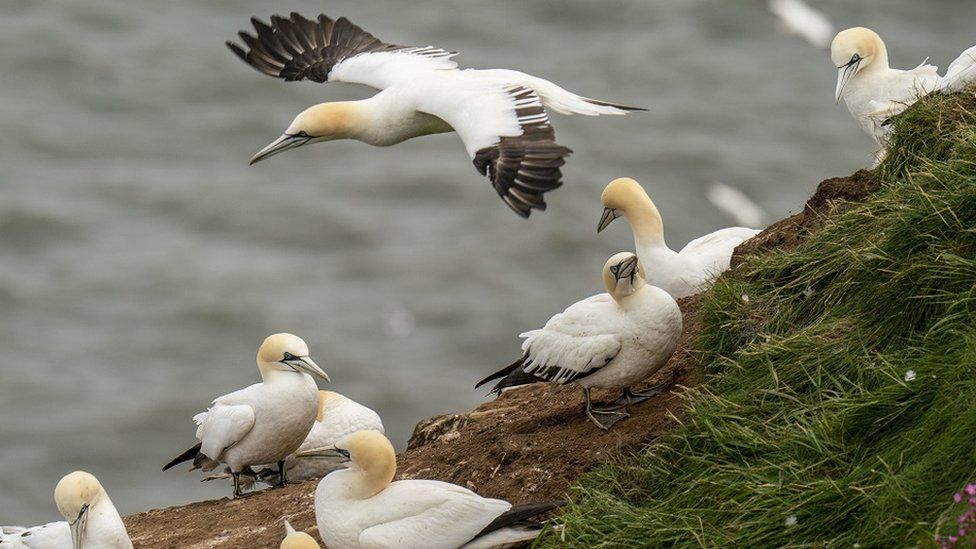 An annual hunt of young seabirds in the Western Isles will not go ahead this year due to the bird flu outbreak.
Every year about 2,000 gannet chicks are taken from the island of Sula Sgeir, 40 miles (64km) north of Ness on Lewis, to be eaten as a delicacy.
The two-week hunt has been a tradition since the 15th Century, and modern harvests are permitted under licence.
But the team of men who would have taken part this year have decided not to apply for permission.
Sula Sgeir is an uninhabited island which is home to between 9,000 and 10,000 pairs of gannets.
Scotland's last surviving guga hunt takes place there every August, with those involved spending two weeks on the island.
Avian flu has affected seabird colonies in the Western Isles and the remote St Kilda archipelago, with gannets among the species affected.
Tam Murray, team leader of the Ness Guga Hunters, said: "This was not a decision that was taken lightly, but in view of the current situation we had no option but to come to this decision.
"All being well the hunt will resume in 2023."
This is only the second time since the end of World War Two that the hunt has been cancelled. It did not go ahead in 2020 due to the Covid pandemic.
The Scottish SPCA has frequently called for the hunt to be cancelled, describing the method used to kill the birds - a blow to the head - as "cruel" and "barbaric".
However, those involved have previously defended the hunt and argued that grouse shooting causes birds greater suffering.