Avian flu kills birds at St Kilda World Heritage Site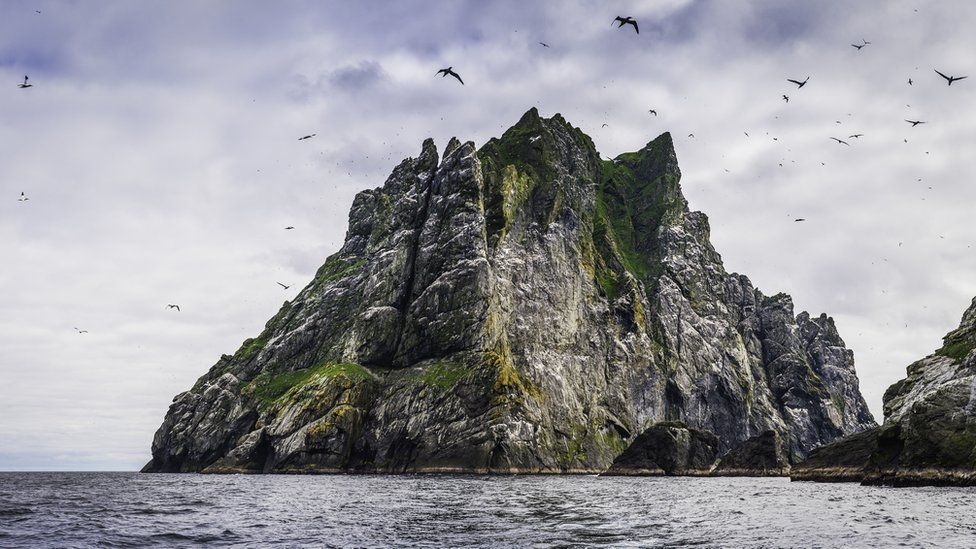 Avian flu has been confirmed on the remote Scottish archipelago of St Kilda.
National Trust for Scotland (NTS), which manages the Unesco World Heritage Site, said a significant proportion of the islands' great skuas had died.
It said about 104 skua had been found dead so far this season.
St Kilda is more than 40 miles (64km) from the Western Isles where the islands local authority has warned of a bird flu outbreak.
Tests are also being carried out for avian flu at the world's largest colony of northern gannets on the Bass Rock in East Lothian. It is understood that more than 150 dead sea birds have been discovered along the coastline. The cause of sickness has not been confirmed.
An RSPB spokeswoman said: "There are now many dead gannets and very strange behaviour in birds - head shaking, wing flapping on nests, digging bills into the ground. Defra (Department for Environment, Food and Rural Affairs) have not yet taken samples so this is not confirmed as HPAI but there is clearly something wrong.
"There have also been lots of gannets washed up along the coast, including two birds that are from Bass Rock based on colour rings on their legs."
Scheduled boat trips to the visitor attraction off North Berwick are continuing with extra hygiene measures in place, and members of the public are being urged not to touch any dead birds.
The Bass Rock is home to the world's largest colony of northern gannets with about 150,000 living on it at peak season.
The group of tiny islands and sea stacks that make up St Kilda is home to almost a million seabirds, including gannets, shearwaters and storm petrels.
It also has the UK's largest colony of Atlantic puffins.
Important sea bird colony
Great skua, also known as bonxie, migrate to St Kilda and other parts of the UK and Ireland from their wintering grounds off Spain and Africa. RSPB Scotland describe the birds as an "aggressive pirate of the sea" that steals food from other sea birds.
NTS said: "We're very concerned about the impact this outbreak might have on St Kilda which is one of the most important sea bird colonies in Europe.
"We'll continue to monitor and follow all relevant protocols, ensuring that staff and visitors are safe."
Avian flu has left unusually large numbers of sea birds dead on beaches in the Western Isles, the islands local authority has said.
Comhairle nan Eilean Siar said the outbreak had hit colonies in the isles.
The comhairle has urged people not to touch carcasses and for the public to report discoveries of large numbers of dead wild birds to Defra.
It also asked islanders to take precautions to protect poultry and pet birds.
On Monday there were warnings bird flu was spreading through breeding sea bird colonies in Shetland.
About 1,000 dead gannets have so far been recorded, and hundreds of great skuas have also been found dead or dying.
It followed dozens of wild birds dying in a suspected avian flu outbreak at Loch Fleet, near Golspie in Sutherland, last month.
Earlier this year, bird flu cases were reported in Dumfries and Galloway, Aberdeenshire and Ayrshire.