Pub talk could be key to Nairn banker's doorstep murder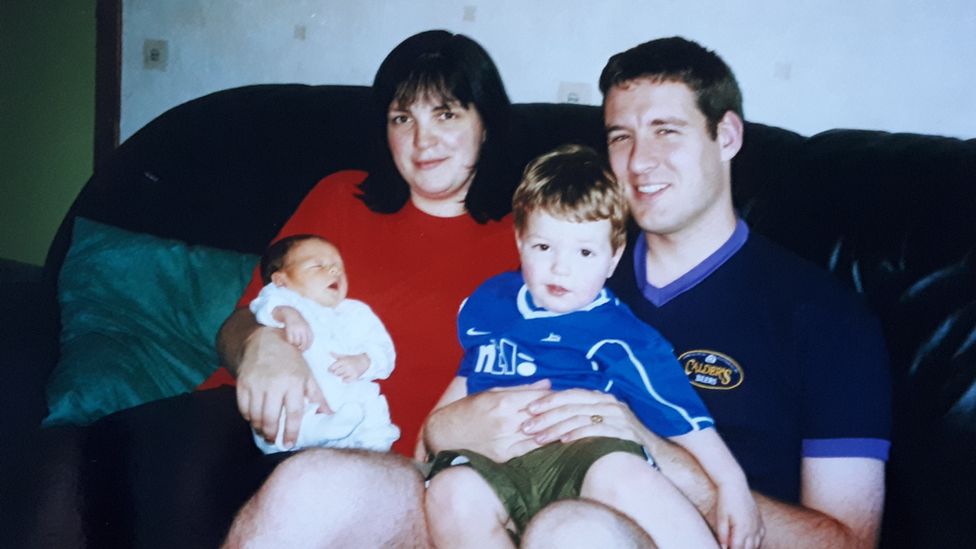 Conversations in a pub in the days leading up to the murder of a father-of-two could be significant in solving the case, police have said.
Bank manager Alistair Wilson was shot on the doorstep of his home in Nairn in 2004. He later died in hospital.
Mr Wilson had objected to a large decking area outside the Havelock Hotel opposite his house shortly before he was shot.
Detectives believe his objection was openly discussed in the hotel.
Detectives said that two new witnesses had come forward with further information about the planning application and the building of the decking.
The decking at the Havelock Hotel was built in the spring of 2004 without the required planning consent.
It was the subject of a retrospective planning application at the time of the murder.
Mr Wilson lodged a written objection with Highland Council, and police said a copy of the letter was sent to the hotel on Friday - two days before the shooting.
Det Supt Graeme Mackie said: "We understand through our inquiries that Alistair's objection was openly talked about in the Havelock Hotel bar from Friday 26 November up until his murder on Sunday 28 November, and would urge anyone who was present over this period, or knows who was there, to please come forward and speak to us.
"We want to know what was being said about it and who else was there as this may be significant to our investigation.
"I would ask anyone with information, no matter how insignificant they think it might be, to please come forward."
On the evening of the shooting, Mr Wilson's wife Veronica answered the door to a stocky man wearing a baseball cap who asked for her husband by name.
Mr Wilson, who had been reading to his two sons, went downstairs to speak to the man and was handed an empty blue envelope with the name Paul on it.
Mr Wilson went inside briefly and then returned to the door for a second time when he was shot.
Police Scotland has asked anyone who believes they can assist the investigation to contact 101 quoting incident 515 of 4 March 2022 and Operation Sorn or they can e-mail a dedicated inbox at SCDHOLMESAberdeen@scotland.pnn.police.uk
28 November 2004: The 30-year-old is shot on his doorstep at about 19:00. His wife, Veronica, raises the alarm. Mr Wilson later dies at Inverness' Raigmore Hospital.
29 November: Police launch a major investigation and issue a description of the gunman.
8 December: The German-made handgun is found in a drain near the Wilson's home by a council road sweeper.
10 December: Mrs Wilson makes a public appeal for help in finding the killer.
June 2007: DNA testing of about 1,000 local men begins.
November 2017: Police say a blue envelope handed to Mr Wilson by his killer had the name Paul on it.
12 October 2020: The Wilsons' son, Andrew, who was four years old at the time of the shooting, speaks publicly for the first time. He appeals for help in finding his father's killer.
4 March 2021: Detectives say they travelled to Canada to interview a witness.
9 March: Police update the 2004 description of the gunman, suggesting he may have been younger than previously thought.
21 March: Detectives say a witness described seeing two men with a gun on Nairn's East Beach a month before Mr Wilson was shot.
26 April: Police reveal a planning dispute over a large area of decking at the Havelock Hotel, opposite the Wilsons' home, is significant to their inquiry. Mr Wilson had objected to a retrospective planning application for the decking.
11 May: Police make a fresh appeal for information about the planning row after two new witnesses come forward.