Blaze breaks out in Highlands during wildfire warning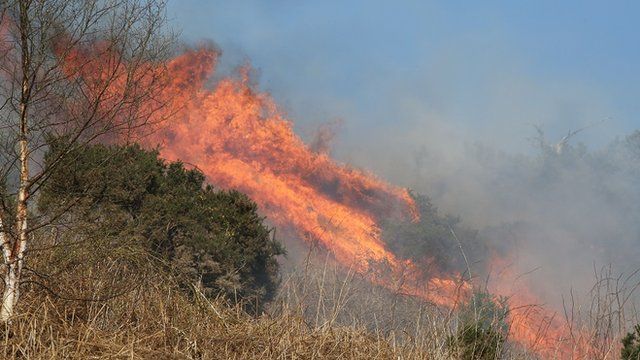 Firefighters have been tackling a large wildfire in the Highlands.
The Scottish Fire and Rescue Service (SFRS) was alerted to the blaze on Knockfarrel Hill, between Dingwall and Strathpeffer, at 11:11.
Crews have been tackling the fire on an open area of gorse on two fronts of about 600m (1,968ft) and 800m (2,625ft) long.
The incident comes during an SFRS extreme warning of wildfire risk in west, north and north east Scotland.
The warning has come amid dry and windy conditions and is in place until Wednesday.