New online resource for wild swimmers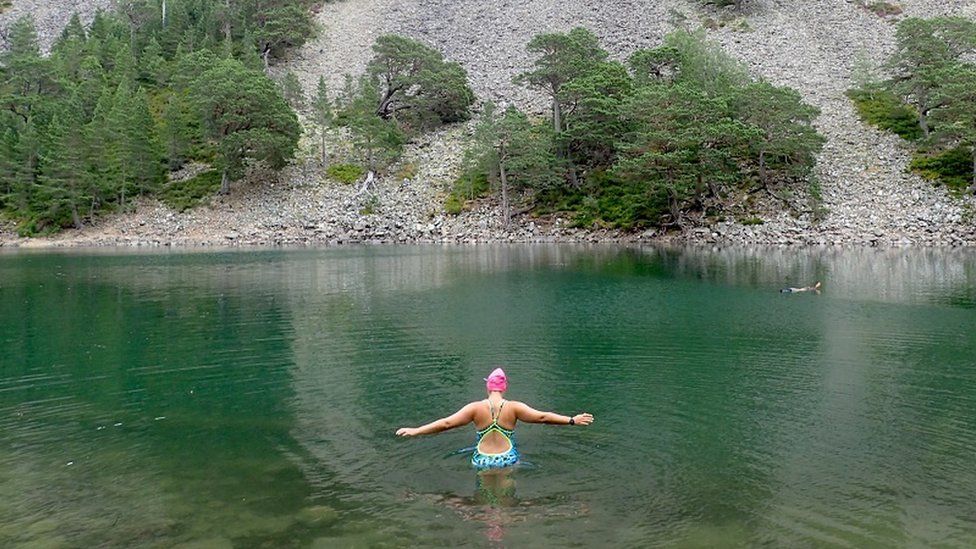 An online resource is being created to offer wild swimming enthusiasts advice and reviews on locations for a chilly dip in Scotland.
Interest in swimming in lochs, lochans and rivers increased during the Covid pandemic.
People say they have enjoyed physical and mental health benefits.
The University of the Highlands and Islands (UHI) is working with SwimWild, a company which offers open water coaching and events, on the resource.
The five-month project has received funding through the Scottish government's innovation voucher scheme which supports collaborations between businesses and academia.
Moray College UHI in Elgin is working on the project.
Dr Malcolm Clark, a computing programme leader, researcher and lecturer, said wild swimming had offered many people an enjoyable pursuit close to home during the "horrible pandemic".
He said the online resource would give people an opportunity to upload information on the accessibility of locations, and also tell how they felt about their experience.
Dr Clark said many describe wild swimming as "refreshing". He added: "Mental health and wellbeing has come to the forefront of our minds due to the pandemic and the subsequent recovery."
Alice Goodridge, the founder of SwimWild and an experienced long-distance swimmer and coach, said there would be an emphasis on safety.
She said: "I am constantly being asked about safe swim locations and local swim groups as well as general safety information regarding swimming outdoors.
"I think a portal that can help people find the answers they are looking for and provide better access to location-based information about swim safety in Scotland is severely lacking at the moment."
The project team hopes to launch the new resource by the start of next year.