Historic Inverness bridge repair to cost at least £550,000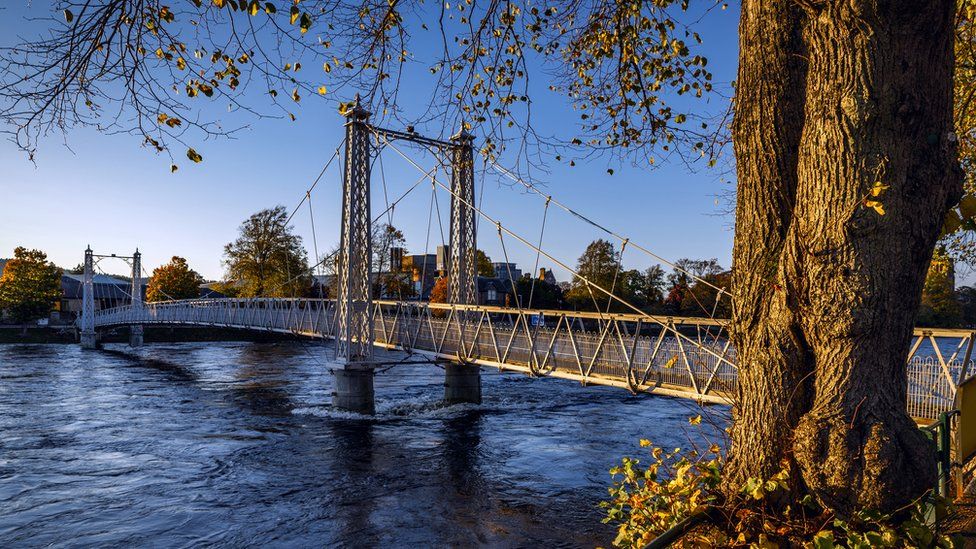 A historic wrought iron suspension bridge in Inverness could be closed while funding is found to carry out urgent repairs to it.
Highland Council said it could cost at least £550,000 to fix the 140-year-old, 83m-span (272ft) Infirmary Bridge.
The footbridge crosses the River Ness near Eden Court Theatre.
The council said the rate of the bridge's deterioration was being monitored, but warned it might have to be closed for public safety reasons.
Built in the 1880s, the crossing comprises of wrought iron trusses supported by steel hangers, steel cables and wrought iron latticework towers.
Highland Council currently there has no funding allocated for the category B listed bridge within its budget.