Rape accused Kim Avis extradited from America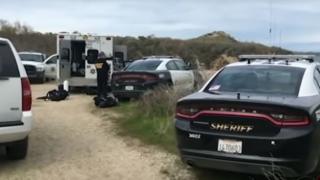 An Inverness man who is facing 24 charges including rape has appeared in court after being extradited to Scotland from America.
Kim Avis failed to appear in court in Edinburgh in March.
The 55-year-old had been reported missing in California in February before being found in Colorado in July.
Appearing at the High Court in Edinburgh, he offered his apologies to judge Lord Malcolm for missing court. He was remanded in custody.
Defence counsel Lorenzo Alonzi told judge Lord Malcolm that Mr Avis appeared in answer to a warrant that was issued after the failure to appear.
Mr Alonzi told the judge that he expected a fresh indictment to be served on Mr Avis and added: "I make no motion for bail."
Mr Avis was reported missing after apparently going for a swim at Monastery Beach in Carmel, California.
He was found in Colorado after an extensive search and was returned to the UK by US authorities.