Stornoway Iolaire disaster event to be live streamed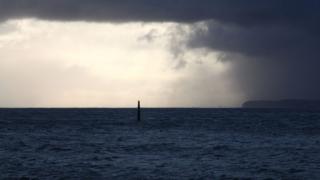 An event to be held this month to remember the Western Isles' Iolaire maritime disaster of 1 January 1919 is to be streamed live online.
The naval yacht HMY Iolaire was carrying home hundreds of sailors after the end of World War One.
The vessel was wrecked on a reef called the Beasts of Holm near Stornoway, in Lewis, with the loss of 201 men.
The sold-out A Community Remembers event on 31 December will be streamed on the www.iolaireonline.org website.
BBC Radio nan Gàidheal will also have a live broadcast of the event, which will be held Stornoway.
Starting at 21:30, the remembrance event will feature prayers, psalms, music and readings in English and Gaelic.
A series of events, including an exhibition of sailors' portraits, are being held this month and next year to mark 100 years since the loss of the Iolaire.
Most of those who died were from Lewis or Harris, but many communities across the Western Isles were affected.
The Iolaire - which means "eagle" in Gaelic - set sail from Kyle of Lochalsh on the west Highlands mainland on New Year's Eve 1918.
The following night, while making its final approach into Stornoway harbour in a strong gale, the boat changed course at the wrong point.
With the lights of the harbour in sight, the ship struck rocks at full speed and immediately began to tilt, filling up with water.
Although the stern of the boat was at one point just six metres (20ft) from land, many of the men onboard were weighed down by their heavy uniforms and were unable to swim ashore.
A public inquiry was unable to establish the reasons for the disaster.