Teenager killed in crash near Thurso named by police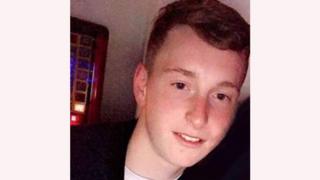 A teenager who died in a car crash near Thurso on Saturday night has been named by police.
James Cook, who was known as Connor, was 19 and from Bettyhill in Sutherland.
In a statement, his family said he had been a "beloved son and brother" and a friend to many people in Sutherland and Caithness.
Mr Cook was the sole occupant of the purple Ford Fiesta that crashed on the unclassified Hill of Forss road.
The accident happened about half a mile from the road's junction with the A836.
Police, who were alerted to the crash at about 23:10, have appealed for information.