Lewis crofters and airport firm in land dispute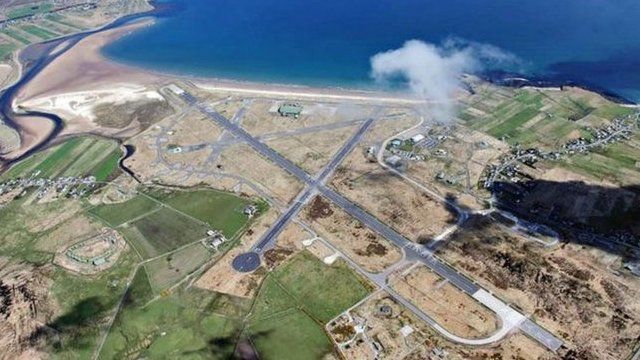 Crofters and Highlands and Islands Airports Limited (Hial) are in dispute over an area of land near Stornoway Airport in Lewis.
Hial wants to release the land for a housing development, but a group of crofters argue that they have a right to use it as common grazing.
Common grazing is land shared by crofters for raising livestock.
The Scottish Land Court is due to sit in Stornoway on 6 December to hear the issue.
A Hial spokesman said: "Hial has sought to release a parcel of land close to Stornoway Airport for homes which will be available to local people.
"A small number of individuals with crofting interests have objected on the basis that the area is common grazing. Hial's legal advice does not support that position."
Related Internet Links
The BBC is not responsible for the content of external sites.