Film project celebrates Scotland's 'Men of the Wee Cinema'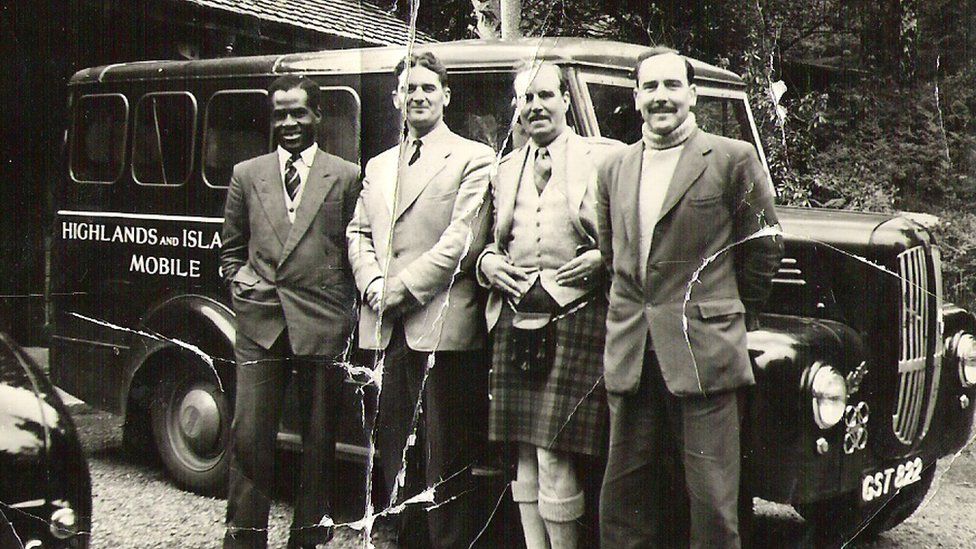 Film enthusiasts have gathered in Inverness to celebrate the 'Men of the Wee Cinema' who toured rural Scotland bringing a taste of the big screen.
The Highlands and Island Film Guild was set up after World War Two to tour movies around smaller communities.
The reunion in Inverness marks the end of a three-year project on the work the film guild carried out between 1946-71.
It will also share the memories of the film operators and the local audiences captured over the years.
For many living in remote parts of Scotland, the film guild was their first experience of cinema and the 'Men of the Wee Cinema' travelled around remote areas so the communities could see the world depicted on the big screen.
Wednesday's reunion for film guild operators was being held at Eden Court to share the findings of the Major Minor Cinema: Highlands and Islands Film Guild 1946-71 project.
It also gave people the chance to see an original Film Guild Trojan van, that was used by Vic Gail, to cover the Fort William area.
The project on the guild's work was run by the University of Glasgow and was funded by the Arts and Humanities Research Council (AHRC).
Dr Ian Goode, a lecturer in film and television studies at the University of Glasgow, led the team of academics who worked on the project.
Dr Goode said: "We thought it was fitting to mark the approaching end of this project with the film guild operators and their families.
"The Wee Cinema is still widely remembered across the country but up until our project it has remained a mostly unwritten part of Scottish and British cinema history.
"These men delivered a valuable service to local communities in spaces such as school or village halls in all-weather to offer a unique cinema experience at that time. The journeys that were made by all concerned are a feature of how the film guild is remembered".
One Orkney resident recounted her memories of when she was 10 and first experienced the rural cinema scheme.
She said: "It must be remembered that, for almost everyone, certainly the local children, this was, indeed, our first and only experience of moving pictures - the motion and the sound were magical, hypnotic, totally engrossing."
The event also marked the launch of a new book from the project called Reel to Rattling Reel: Stories and Poems about Memories of Cinema-Going which is about memories of going to the cinema.
The Highlands and Island Film Guild service was publicly funded showing films that were both educational and entertaining, but it eventually folded due to the arrival of television and declining audiences in 1971.