Police appeal for information on man assaulted in Nairn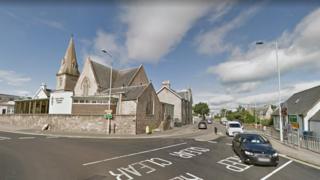 A man has been assaulted after approaching a car on the A96 at Nairn.
The incident occurred on Friday when a silver/grey SUV type vehicle stopped beside the victim near the United Reformed Church.
The occupants of the car asked the man for directions and when he lent inside he was punched in the eye, which caused lacerations.
After the assault, the vehicle then took off in the queue of traffic turning towards the Forres direction.
The incident took place at about 17:15 and the road is reported to have been busy at the time.
Police Scotland have appealed for information and have asked anyone who was in the area at the time to contact them.