Surfer rescued from wave battered rocks at Mangersta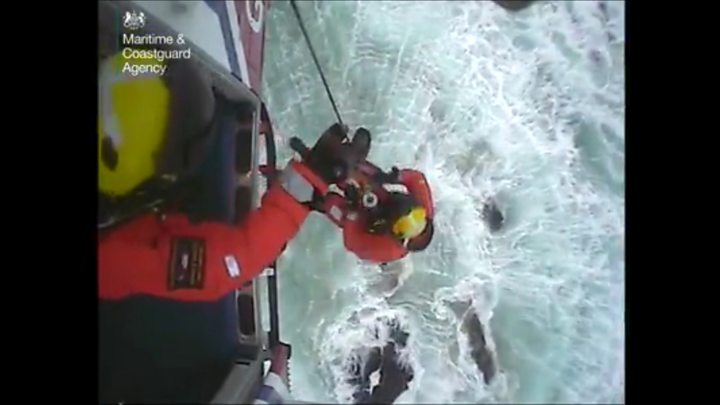 A surfer had to be rescued from in rough seas and a rising tide on the west coast of the Isle of Lewis on Tuesday.
The man was one of three surfers who got into difficulty at Mangersta. Two of them managed to make it to the safety of the shore.
The third man clung to rocks as he was battered by waves.
Stornoway Coastguard helicopter crew winched him from the rocks and took him to the safety of the nearby beach.
Miavaig and Breasclete Coastguard Rescue Teams were also sent to assist the surfer.
The alarm was raised just before 18:00 in a 999 call from the member of the public.
The Maritime and Coastguard Agency said the surfers were feeling the effects of the cold, but were uninjured.
They were looked after by the coastguard rescue teams on scene who warmed them up in their vehicles and gave them hot drinks and some food.