First dairy in Lewis since 2012 opens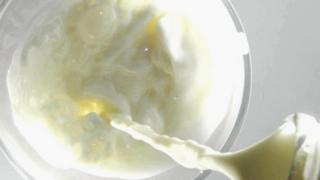 Deliveries of locally-produced milk are being offered to residents of the Isle of Lewis and neighbouring Harris for the first time in six years.
The product, produced by family-run, Bragar-based Brogaidh's Dairy is an alternative to supermarket-bought milk.
The dairy was started by Gordon Mackay, and his family, after he left the North Sea oil and gas industry.
Costing about £1m to set up, the dairy in Lewis involves a herd of more than 40 Guernsey and Ayrshire cows.