In pictures: Salomon Glen Coe Skyline race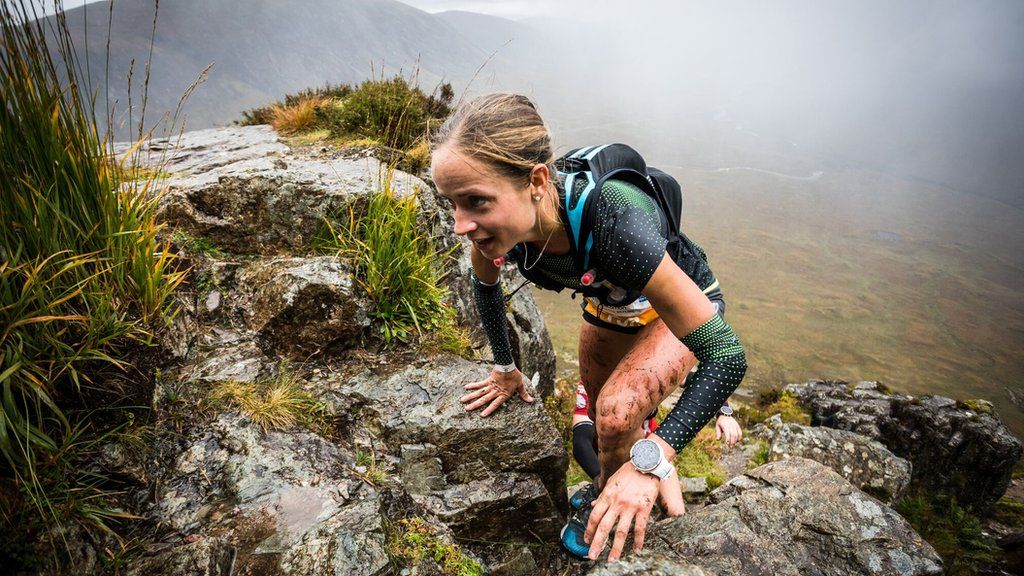 Two hundred athletes competed in rain and strong winds in the weekend's Salomon Glen Coe Skyline race.
The race's 20-mile (32km) route involved a total ascent of 2,700m (8,858ft) in mountainous terrain, including a scramble up Curved Ridge on Buachaille Etive Mor.
It formed part of a festival of Skyrunning based in Kinlochleven.
Spain's Kilian Jornet and American Hillary Gerardi were the first male and female athletes to cross the finish line in the Glen Coe race.
Kilian said: "I love to do races like this. It was hard and technical, which I like.
"Although the weather made the course wet and slippery and the winds high up were very strong, it was still such fun race.
The Spaniard also won the weekend's Salomon Ring of Steall Skyrace.
Sweden's Tove Alexandersson was the fastest woman in that event.
All images copyright of No Limits Photography.