Man injured after falling from cliff in Thurso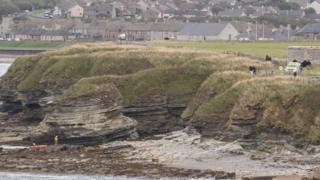 A man has been taken to hospital after falling from a cliff on the north coast of Scotland.
The man fell between 20ft and 30ft (6-9m) from a clifftop path known as Victoria Walk in Thurso.
Police and the coastguard were alerted to the incident at about 11:30.
The man was recovered from the foot of the cliff and taken to hospital. The extent of his injuries is not known.