Water supply to Glen Etive hillwalkers hut 'at risk'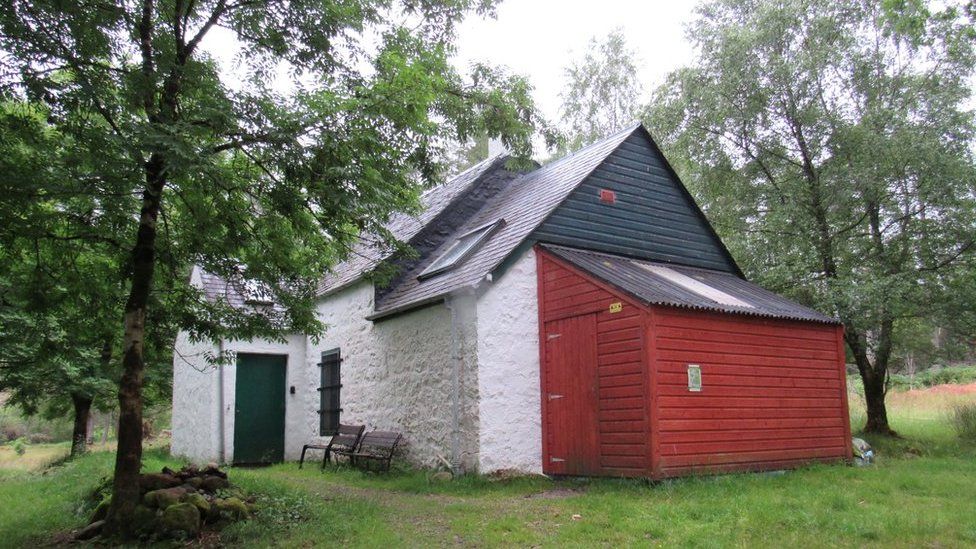 A hillwalkers hut in the Highlands would lose its sole supply of water if a hydro power scheme goes ahead, the building's operators have said.
The 230-member, Dundee-based Grampian Club has run the former road workers' hut, known as Inbhirfhaolain, in Glen Etive since 1961.
The club said the proposed hydro power scheme would affect the water supply from the nearby Allt Fhaolain burn.
Developer, Dickins Hydro, said it was aware of the club's concerns.
The Grampian Club has objected to the company's planning application.
It said its hut was hired out at a cost of £6 per person a night, and during the last seven years had attracted occupancy of more than 4,500 bed nights.
Club spokesman David Gibson said: "The proposed scheme is a direct threat to this unique, low-cost accommodation which will be uninhabitable if the scheme goes ahead.
"Neither the developer nor its contractors have contacted the club nor have they made any assessment of impacts on occupancy resulting from changes to the water supply.
"They have not considered the broader issues arising from the scheme which would affect the amenity of the hut, which has provided low-cost accommodation for climbers and hillwalkers in Glen Etive for almost 60 years."
The developer said: "Dickins Hydro has been made aware of the concerns of the Grampian Club today and is currently considering the comments of the club and will issue a response once it has fully considered them."