Concern about Cairn Gorm car park fees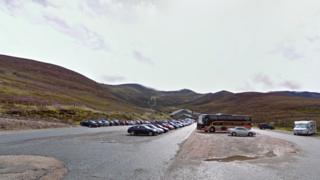 Mountaineering Scotland has raised concerns about the level of consultation on compulsory charges at car parks at Cairn Gorm mountain.
CairnGorm Mountain snowsports centre introduced the fees after a voluntary scheme failed to generate enough money to cover maintenance costs.
Mountaineering Scotland said most of its members were supportive of a "modest charge".
But it added they would have welcomed consultation before fees were applied.
The operators of CairnGorm Mountain introduced the £2 day rate for cars, £8 for minibuses and campervans, and a £25 season pass last month.
Money raised from the compulsory charges will be reinvested in the site, including a long-term plan for a 24-hour public toilet facility.
'Watching with interest'
Highland Council, Scottish Natural Heritage, Cairngorm National Park Authority and Highlands and Islands Enterprise, which owns the snowsports centre, were consulted on the fees.
The charges for the three car parks near Aviemore will be reviewed later this year.
Mountaineering Scotland, whose members include hillwalkers, climbers and ski-tourers, said the car parks were in a poor state.
Chief executive Stuart Younie said: "In a recent survey of our members, a majority of respondents said they support modest car parking charges in mountain car parks where income is used to reinvest in essential access infrastructure, maintenance or conservation work."
He added: "We would like greater transparency going forward and will be watching with interest to see if the additional revenue from these charges results in significant improvements to the infrastructure and facilities."