Music promoter acquires Belladrum Tartan Heart Festival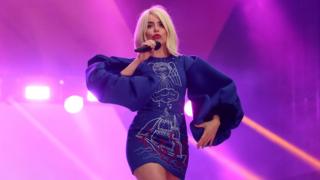 One of Scotland's biggest music festivals has been acquired by a live music and entertainment events promoter and producer.
The company, Kilimanjaro Group, has had an involvement in the Belladrum Tartan Heart Festival for the eight of the event's 15 years.
The festival's organisers said it would continue in the "same spirit and character" as in previous years.
Known as Bella to its fans, the event is held in August near Beauly.
Its founder Joe Gibbs said: "We are really delighted to announce that Kilimanjaro Group, with whom we have worked together for many years, has acquired the festival.
"Kilimanjaro's role has been in being part of the team booking acts for the major stages and their management team has attended the event every year."
Kilimanjaro Group's Stuart Galbraith the deal was part of the continued growth of the company.
Bella has become well-known for its themes for festival-goers to comes dressed as, such as superheroes and the Summer of Love. This year's theme is Bollywood.
The festival's headliners have included Tom Jones and Sister Sledge. Paloma Faith, Primal Scream and The Charlatans are among this summer's big name acts.
Bella also promote new and emerging acts.
Other acts performing this year include Lucy Spraggan and Glasgow's The Van T's.