Guidance on community buyouts of neglected buildings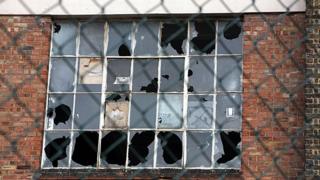 The Scottish government has published guidance on communities' right to buy neglected and abandoned buildings.
It includes advice on how community groups should apply to purchase a property, and explains the decision-making process.
Earlier this year, the Scottish Land Commission suggested that local authorities could take over abandoned buildings and land.
Councils could then put the property back into "productive use".
The Scottish Land Commission estimates there are 30,641 acres (12,400ha) of vacant land.
The government guidance also covers land and foreshores.