Roadkill reports wanted for wildlife survey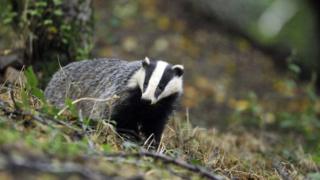 Sightings of mammals killed on Scottish roads are being sought for a summer survey of British wildlife.
Reports of living wild animals seen near roads are also wanted for the study by wildlife charity People's Trust for Endangered Species.
The Mammals on Roads survey is held annually.
The information helps the charity to spot changing trends in populations and identify where conservation action is needed most.
Surveys officer David Wembridge said: "At the moment, a lot of what we know is still a 'best guess' and what we really need are good records of mammals and of all sorts of species, more generally.
"Better estimates of numbers will help us understand our wildlife and the 'natural health' of the nation."
This year, the survey runs from 1 July to 30 September and participants in the citizen science project can take part either online or via an app on a smart phone or tablet.