Scots Atlantic rower able to leave rescuers' ship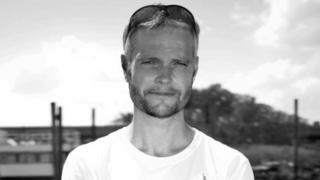 A Scot who was forced to abandon his bid to row across the North Atlantic has been able to leave his rescuers' ship and enter Canada.
Niall Iain Macdonald was making his third attempt in four years to row from the USA to Scotland when he got into difficulty in rough seas.
He was rescued by a Canada-bound cargo ship, but had to remain on board until he got permission to come ashore.
In a tweet, he has thanked the Canada Border Services Agency.
Earlier this week, he had appealed to the agency and Canada's prime minister, Justin Trudeau, for help in entering Canada.
Mr Macdonald, who had hoped to row to Stornoway in Lewis, was concerned his rescuers would become caught up in his situation through no fault of their own.
Another Scot is making a separate bid to row from the USA to Scotland.
Duncan Hutchison, from Lochinver, hopes to complete his challenge in about 90 to 100 days.