New site offers advice on online delivery charges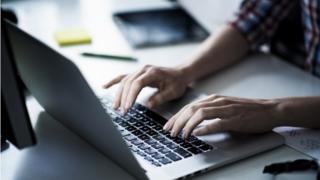 A new website offers advice to consumers and retailers on the issue of online shopping postal delivery fees.
Highland Council's Trading Standards team led on the development of the site www.deliverylaw.uk.
While the cost of surcharges has been a major issue in Scotland, the team hopes the website will be used by people across the UK.
It includes a section on how consumers can raise a complaint about fees they are being charged.
There is also a section for businesses with information about how they can comply with the law and treat consumers fairly.
In January, a dossier of 124 firms setting "unfair" delivery charges for Scotland was submitted to the Advertising Standards Authority (ASA), and Trading Standards Scotland.
SNP MSP Richard Lochhead compiled the list based on 401 complaints from members of the public.
Some companies promised free delivery but later charged an additional fee, while others had not classed Scotland as part of mainland UK.
In April, ASA banned firms from making "misleading" claims over delivery charges.
The advertising watchdog issued an enforcement notice preventing claims of free UK delivery if it does not apply across the country.
It followed complaints that rural areas face a "postcode lottery" in additional delivery fees.
'Abandon purchases'
The ASA, Trading Standards Scotland, Citizens Advice Scotland and the UK and Scottish governments have welcomed the new website, which was unveiled in a launch event in Inverness.
Elena Whitham, chairwoman of the Trading Standards Scotland governance board, said the site provided a "one-stop shop" of information and advice on delivery charges.
She added: "Unclear and misleading parcel surcharges can heavily impact on a consumer's transactional decision where they may abandon their purchase due to additional charges being added at the last minute based upon where they live."
Kristin Hartman, Citizens Advice Scotland's postal policy officer, said: "After pushing the issue of unfair delivery charges for a number of years, we're delighted to see another positive move in the right direction.
"We would urge consumers to use the new site whenever they come across delivery charging policies that are misleading or unfair.
"We would also recommend that businesses use the site to make sure their delivery policies are compliant."
Scottish Business Minister Paul Wheelhouse will host a ministerial roundtable meeting on charges next week in Edinburgh.
He said: "This meeting will provide an opportunity to build on the work already undertaken, including that of the Consumer Protection Partnership, to achieve a collaborative approach to tackling the unfair charges faced by many Scottish businesses and consumers."