Teenager rescued from river gorge near Ben Nevis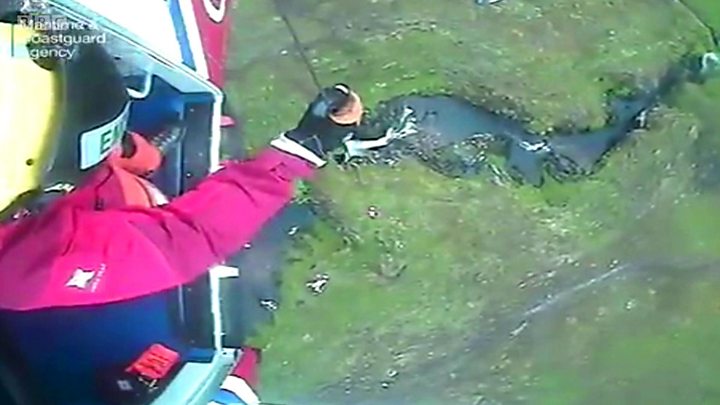 A 16-year-old taking part in a Duke of Edinburgh Award challenge near Ben Nevis had to be rescued after getting trapped in a river gorge on Wednesday.
He was one of a group of about 15 on a trek.
Another member of the group walked for more than an hour to get a signal on their mobile phone to raise the alarm.
Lochaber Mountain Rescue Team could not reach the trapped teenager, but Inverness Coastguard helicopter crew managed to winch him to safety.
The teenager had got stuck in a "precarious position" near a fast flowing waterfall while trying to cross the river, the coastguard said.
After some "careful manoeuvring and several attempts" on a 49m (160ft) winch line, paramedic winchman Scott Sharman was able to reach the 16-year-old.
The winchman said: "He did well to hold on in difficult conditions for nearly two hours until we arrived.
"He seemed pretty relieved to be on dry ground when we got him out."
The teenager was taken to Belford Hospital in Fort William with mild hypothermia.