Councillors defer decision on Coul Links golf course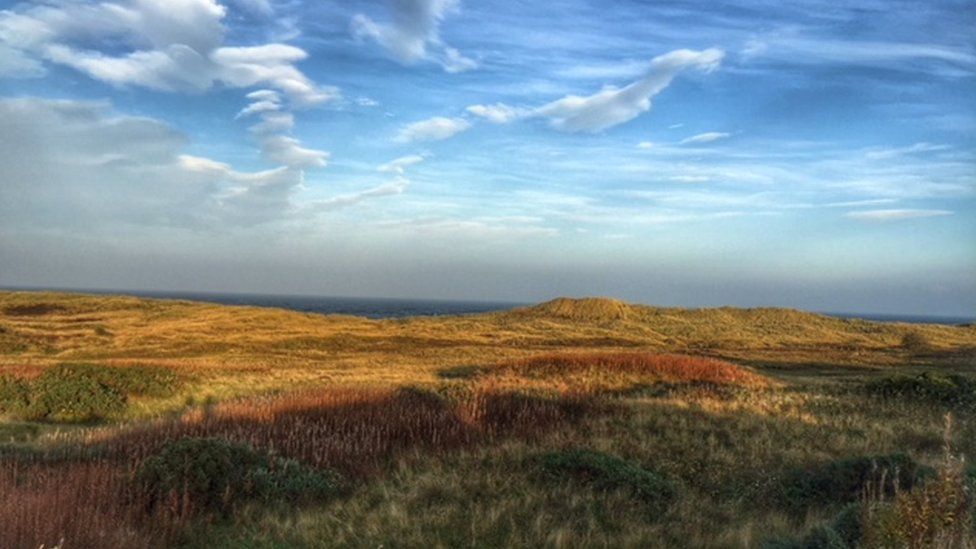 Highland councillors have deferred making a decision on the planned Coul Links golf course.
Part of the 18-hole championship course near Embo in Sutherland would be on a Site of Special Scientific Interest.
Highland Council officials said the course would have a "detrimental impact" on protected wildlife habitat.
They recommended that planning permission be refused, but councillors deferred after being told new details on the plans had been submitted.
One of the developers behind the project, US businessman Todd Warnock, described councillors' consideration of the plans as a "highly significant milestone".
He said: "We think there has been a fair and thorough assessment of the plans.
"We are thankful and respectful for all the statutory bodies and members of the local community - including those who opposed the development - for their engagement in the discussions.
"We are humbled that the council members spent so much time thoughtfully considering the topic."
The deferral was agreed by Highland Council's north planning applications committee.
It gives the Scottish Environment Protection Agency (Sepa) the chance to fully appraise issues raised in an objection received by the Not Coul objector group.
The applicant has responded to Sepa on these latest objections, but the agency needs time to give further consideration to the issues raised.
A special meeting of the committee is to be held in two weeks' time when councillors will be given details on Sepa's response.
RSPB Scotland and the National Trust for Scotland are among a group of conservation organisations opposing the golf course.
The group had welcomed the council officers' recommendation to refuse planning permission.
Reacting to the committee's decision, the coalition of environmental groups called on First Minister Nicola Sturgeon "to step in to save one of Scotland's last remaining intact dune habitats".
Aedán Smith, head of planning and development at RSPB Scotland said: "We are extremely disappointed that the Highland Council appear to be minded to give permission for this very damaging development, despite it being clearly contrary to the Highland Council's own development plan policies to protect the natural environment.
"Coul Links is now an important test of whether Scottish ministers intend to uphold the international environmental standards that they have committed to.
"We urge them to call in the application, to ensure Coul Links is safeguarded for wildlife and people, both now and in the future."
Related Internet Links
The BBC is not responsible for the content of external sites.