Scottish student mountain safety scheme extended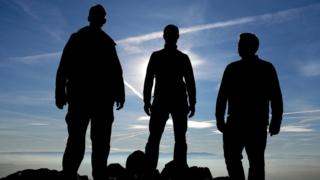 A Scottish scheme that offers university students training in lifesaving mountaineering skills has been extended for a further two years.
Since 2015, more than 340 young people from 12 university mountaineering, climbing and hillwalking clubs have received safety training.
Mountaineering Scotland holds the training, led by experienced mountaineer Nick Carter,
It is funded by the charity St John Scotland.
The courses are run in some of the country's most challenging mountain terrain, including the An Teallach area, Cairngorms, Glen Coe, Creag Meagaidh and Lochaber.
In winter, students are taught skills including avalanche awareness, ice axe arrest and cramponing, while training during the autumn and spring months provides the chance to learn scrambling and rock climbing.
Mr Carter also helps the clubs brush up on their navigation skills, and advises them on choosing the right kit for the conditions.
He said: "I'm very pleased that the project has been extended. I'm looking forward to working with more university and college groups across the country, and helping to make sure the groups feel prepared to lead expeditions safely.
"I really enjoy working with the clubs, and helping them to learn to enjoy the Scottish mountain environment in a safe way.
"And I'm sure in the long run the project will help reduce accidents in the hills."