Feathers fly: Skua versus gannet near Helmsdale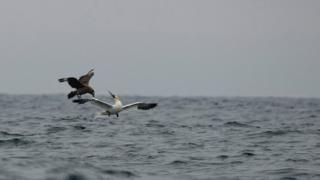 A gannet's tussle with a great skua over the Moray Firth has been recorded in a series of photographs.
The skua, a brown-coloured seabird also known as a bonxie and with a fearsome reputation for attacking other species to steal their meals, tried to force the gannet to give up a fish it had caught.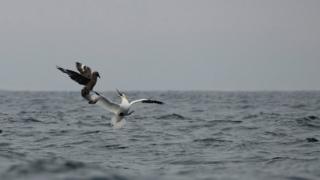 Wildlife photographer Charlie Phillips took the images from a Lossiemouth-based North 58 Sea Adventures boat off Helmsdale on the firth's Sutherland coast.
He said the gannet was knocked down towards the sea three times and lost some feathers, before escaping with its meal.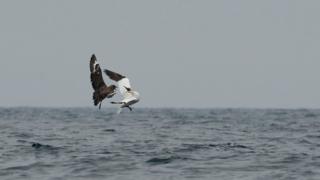 Bonxies migrate to the UK from Spain and Africa.
When not trying to steal food from large seabirds, they prey on smaller birds such as puffins and storm petrels.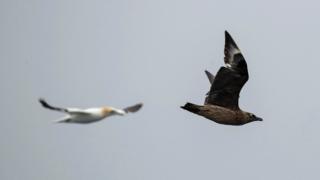 All images are copyright to Charlie Phillips.