Approval for new community-run nature reserve in Uist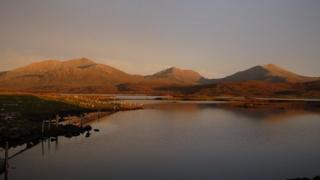 A proposal for a community-run nature reserve in the Western Isles has been approved by the Scottish government.
Scottish Natural Heritage (SNH) had suggested that the 2,718 acres (1,100 ha) within an active crofting estate be placed into community ownership.
The land is at Loch Druidibeg on South Uist.
Community group Stòras Uibhist is working with SNH and RSPB Scotland on developing the reserve, which is to include visitor facilities.