Winner of new Highland Book Prize announced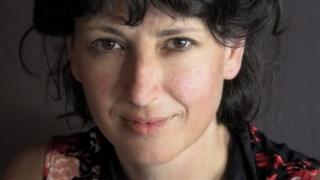 A book telling the stories of people living in a border zone shared by Bulgaria, Turkey and Greece is the winner of the new Highland Book Prize.
Border is by Highlands-based author Kapka Kassabova who, as a child, spent family holidays close to the triple border on the Black Sea coast.
She grew up being told stories of the zone "swarming" with spies and fugitives from Eastern Europe.
Kassabova donated half her prize money to the Scottish Refugee Council.
More than 25 publishers submitted 54 books for the Highland Book Prize.
The award was set up to recognise the literary talent based in the region and writing about the Highlands.
The Highland Society of London, Moniack Mhor Creative Writing Centre and Ullapool Book Festival are involved in the prize.