Pilot scheme to fast-track midwives for Highlands and Islands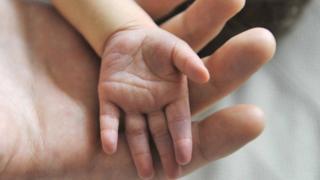 Nurses in the Highlands and Islands have been offered the chance to be fast-tracked to become fully qualified midwives.
Health Secretary Shona Robison has announced the £500,000 pilot scheme which would see the newly trained midwives working in the region.
The University of Highlands and Islands will run the 20 month-long training.
The Scottish government is helping to fund tuition fees, bursary support and salary costs for 20 students.
NHS Highland and NHS Western Isles have welcomed the pilot scheme.
Both health boards have struggled to recruit people to certain roles, including midwives.
Ms Robison said: "We are taking action to widen access to midwifery and this pilot programme will allow nurses - both living in the Western Isles and Highlands and Islands and those who live elsewhere but wish to work in the region - to become registered midwives faster than the standard courses currently on offer.
"I hope as a result of this, more nurses will consider a career in midwifery where there will be more posts available.
"Applications are now open and I would encourage those who have considered training to become a midwife in the past but haven't pursued it to apply."