Fort William FC to continue playing in Highland League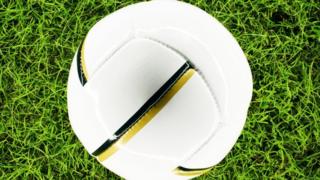 Fort William FC has announced that it intends to continue playing in the Highland League.
Club officials have held a series of public meetings on the future of the club. One option considered was to go amateur.
Fort William FC was established in 1974 and secured its place in the Highland League in 1985.
On social media, the club said it was "delighted to announce" it would continue playing in the league.
It added: "After a few public and committee meetings it was decided this was the best for the club and we look forward to welcoming all to Claggan Park in the near future."
The club has finished bottom of the Highland League 14 times in the last 20 years.
That number includes this season which, with one game left to play, sees the club 10 points adrift at the bottom.