World's fifth largest cruise ship arrives at Invergordon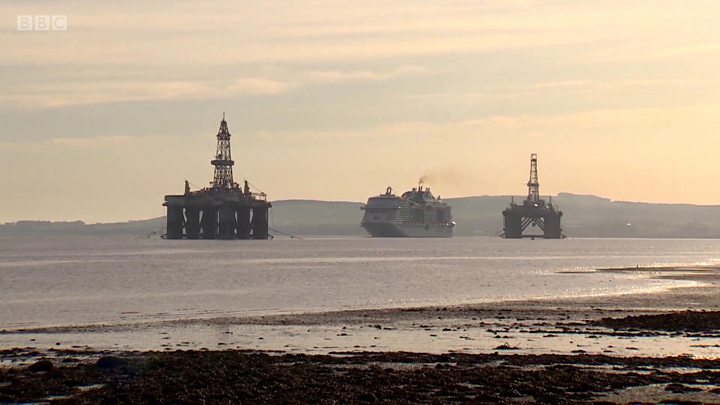 The biggest cruise ship to call at a Scottish port has arrived at Invergordon's Port of Cromarty Firth in the Highlands.
MSC Meraviglia is the world's fifth largest cruise ship. It has capacity for 5,700 guests, which is more than the population of Invergordon.
This year, the Port of Cromarty Firth is expected to handle its largest number of cruise ship passengers yet.
An estimated total of 170,000 passengers are expected at the port.
MSC Meraviglia at 315m (1,033ft) long and 65m (213ft) tall was the world's fourth largest cruise ship until another liner, the larger Symphony of the Seas, made its maiden voyage on 7 April.
The 19-deck MSC Meraviglia, which will also make stopovers in Kirkwall and Greenock, is one of more than 90 ships due to visit over the season.
The figure is an 11% increase on last season's number of passengers.
This year also marks the 40th anniversary of the first cruise ship to dock in the Cromarty Firth.